What is Dwelling Places for God?
Rev. Keith Anderson, Associate for Digital Content at Lifelong Learning and author of The Digital Cathedral: Networked Ministry in a Wireless World introduces the Dwelling Places for God speaker series.
The Intersection of Faith and Digital Media with Dr. Heidi Campbell
After over a year of forced migration to all-digital platforms and programming, do we see the work of digital ministry differently? Where is God dwelling among us during this time? Join in the first of three thought-provoking conversations
Each speaker will critically engage the question of where and how God dwells with us in our new hybrid reality. The conversations are accompanied by resources and discussion guides, so that you can engage these ideas, with colleagues, your staff and leadership teams, and your faith communities.
In this first installment of the eFormation Dwelling Places for God speaker series, Professor Heidi Campbell describes the challenges and opportunities that the COVID-19 pandemic and digital technologies present for the Church. 
Dr. Heidi Campbell
Heidi A Campbell teaches media studies on themes related to media theory, global and popular culture and media & religion. Her research focuses on how religion is translated and transformed by digital cultures and the influence of digital and mobile technologies on Christian, Jewish and Muslim communities. She is Professor of Communication, affiliate faculty in Religious Studies, a Presidential Impact Fellow at Texas A&M and director of the Network for New Media, Religion and Digital Culture Studies. She is also co-editor of the Routledge's Studies in Religion and Digital Culture book series and on the editorial board of the Journal of Computer-mediated Communication, New Media & Society, the Journal of Media, Religion & Digital Culture and Ecclesiology & Ethnography. She has authored over 90 articles and books including Exploring Religious Community Online (Peter Lang 2005) and When Religion Meets New Media (Routledge 2010) and Digital Creatives and Rethinking Religious Authority in Digital Culture (Routledge forthcoming). She has also edited four works including Digital Religion: Understanding Religious Practice in New Media World (Routledge 2013) and Playing with Religion in Video Games (University of Indiana Press, 2014).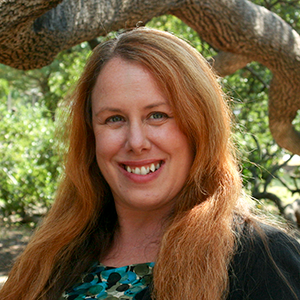 Hosted by Rev. Keith Anderson and Rev. Kyle Oliver
Kyle Oliver is an Episcopal priest researching and practicing making meaning by making media. He is the Chief Product Officer at Learning Forte.
Keith Anderson is a Lutheran pastor at Upper Dublin Lutheran Church in Ambler, PA and the Associate for Digital Content at Lifelong Learning.
Check your inbox to confirm your subscription