What is Dwelling Places for God?
Rev. Keith Anderson, Associate for Digital Content at Lifelong Learning and author of The Digital Cathedral: Networked Ministry in a Wireless World introduces the Dwelling Places for God speaker series.
Part 2 - The Theology of 'being with' each other and God in Digital Formats with Rev. Sam Wells
After over a year of forced migration to all-digital platforms and programming, do we see the work of digital ministry differently? Where is God dwelling among us during this time? Join in the second of three thought-provoking conversations
Each speaker will critically engage the question of where and how God dwells with us in our new hybrid reality. The conversations are accompanied by resources and discussion guides, so that you can engage these ideas, with colleagues, your staff and leadership teams, and your faith communities.
In this second installment of the eFormation Dwelling Places for God speaker series, The Reverend Sam Wells helps us to identify the ways in which God is with us in digital and hybrid spaces.
Rev. Sam Wells
Revd Dr Sam Wells has been Vicar of St Martin-in-the-Fields since 2012. He has served as a parish priest for 20 years – 10 of those in urban priority areas. He also spent 7 years in North Carolina, where he was Dean of Duke University Chapel.
Sam is also Visiting Professor of Christian Ethics at King's College. He is a regular contributor to Thought for the Day on BBC Radio 4's Today programme. He has published 35 books, including works on Christian ethics, mission, ministry, scripture, liturgy, and preaching. Sam is married to Jo Wells, who is Bishop of Dorking. They have two children.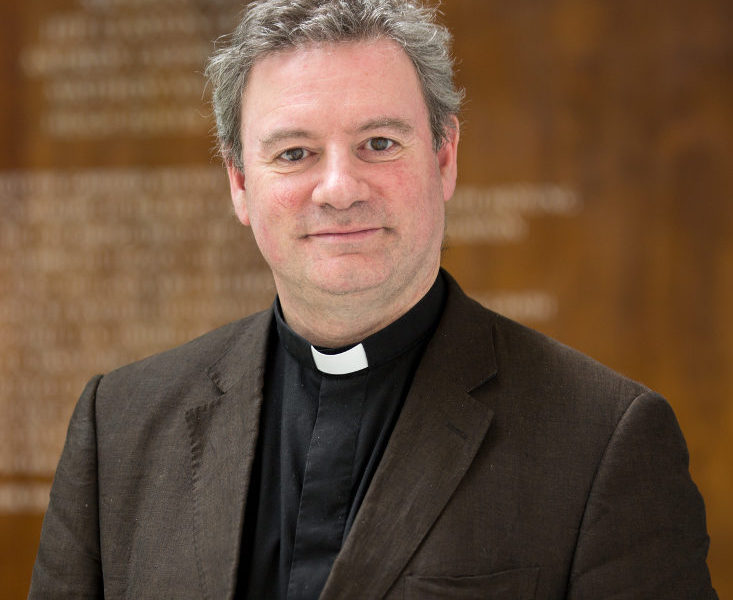 Check your inbox to confirm your subscription